After Long Beach Formula DRIFT Competition, 4 GT Radial Drivers in Top 10
GT Radial drivers didn't score another podium finish on the Streets of Long Beach Formula DRIFT competition on Sept. 17-18, but Chris Forsberg and Michael Essa placed in the top 6 in points. There are now four GT Radial drivers in the Top 10 in seasonal points, indicating a successful return to professional drifting for the GT Radial brand.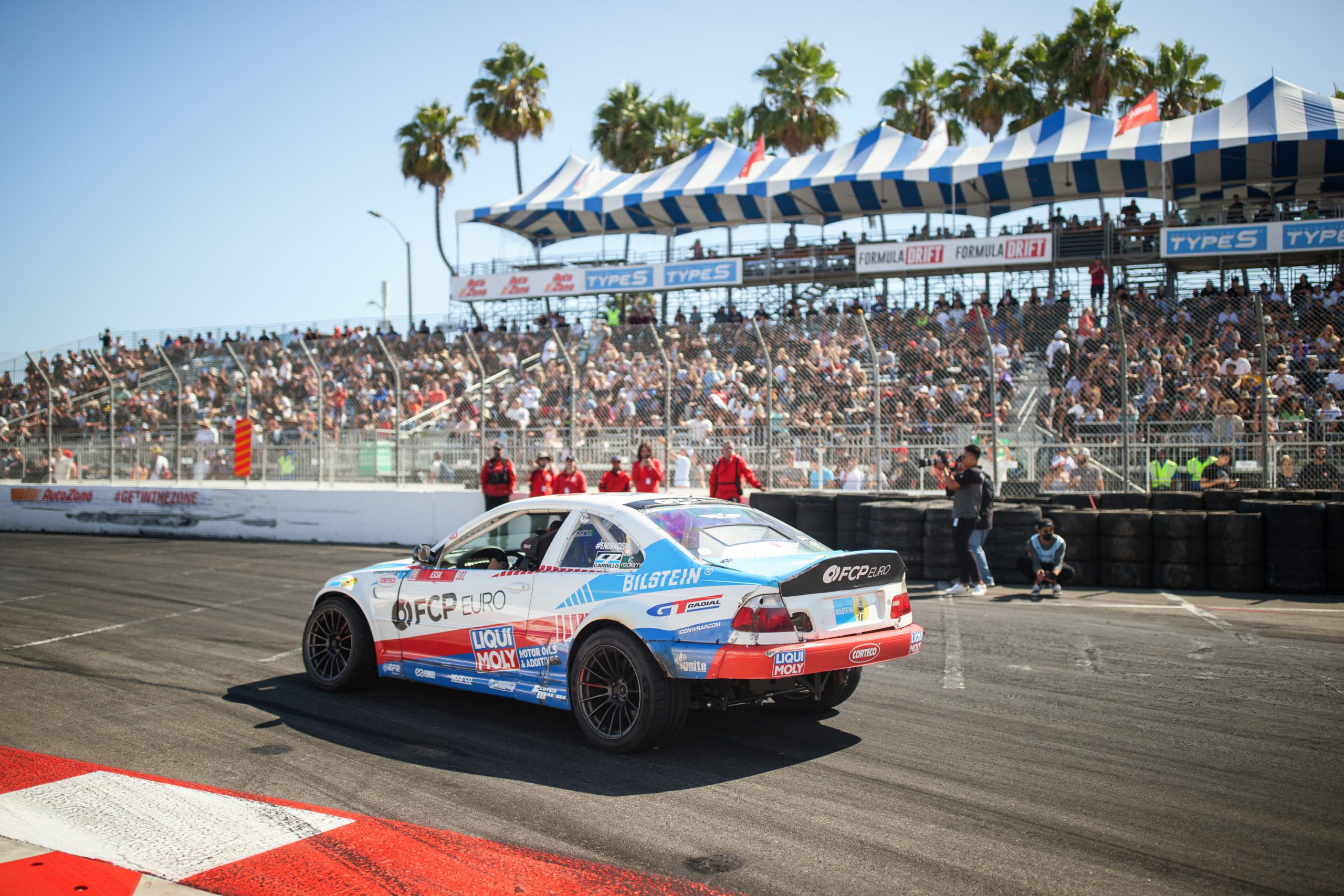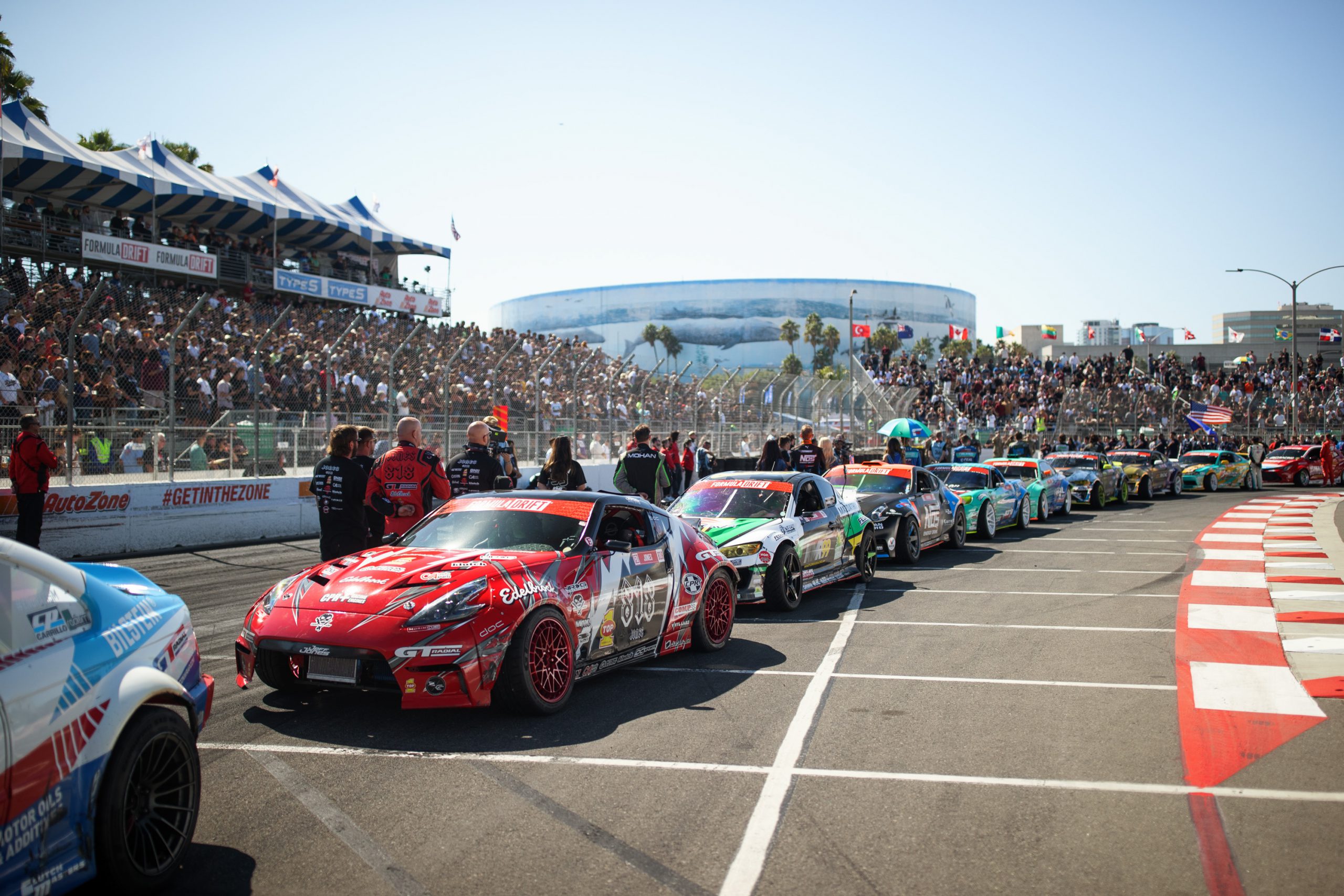 In the Top 8 round in Long Beach, Essa (the 2013 FD champion) tried to send Nissan driver Aurimas Bakchis home. Essa had been on fire all weekend, qualifying fourth at his home track and looking good for the win. However, the driver of the FCP Euro / Liqui Moly / GT Radial BMW M3 made his only mistake of the event in the chase position. He slid into the wall in Outside Zone 1, forcing him to correct, which handed the win to Bakchis.
Forsberg, a three-time Formula DRIFT champion, finished in 4th place at Long Beach. He got to the podium on GT Radial tires with a 2nd place finish on June 19 at the New Jersey competition.
With one more round of competition, at Irwindale Speedway on Oct. 22-23, GT Radial drivers are showing up prominently in the points standings – Dylan Hughes (7th), Forsberg (8th), Kazuya Taguchi (9th), and Essa (10th).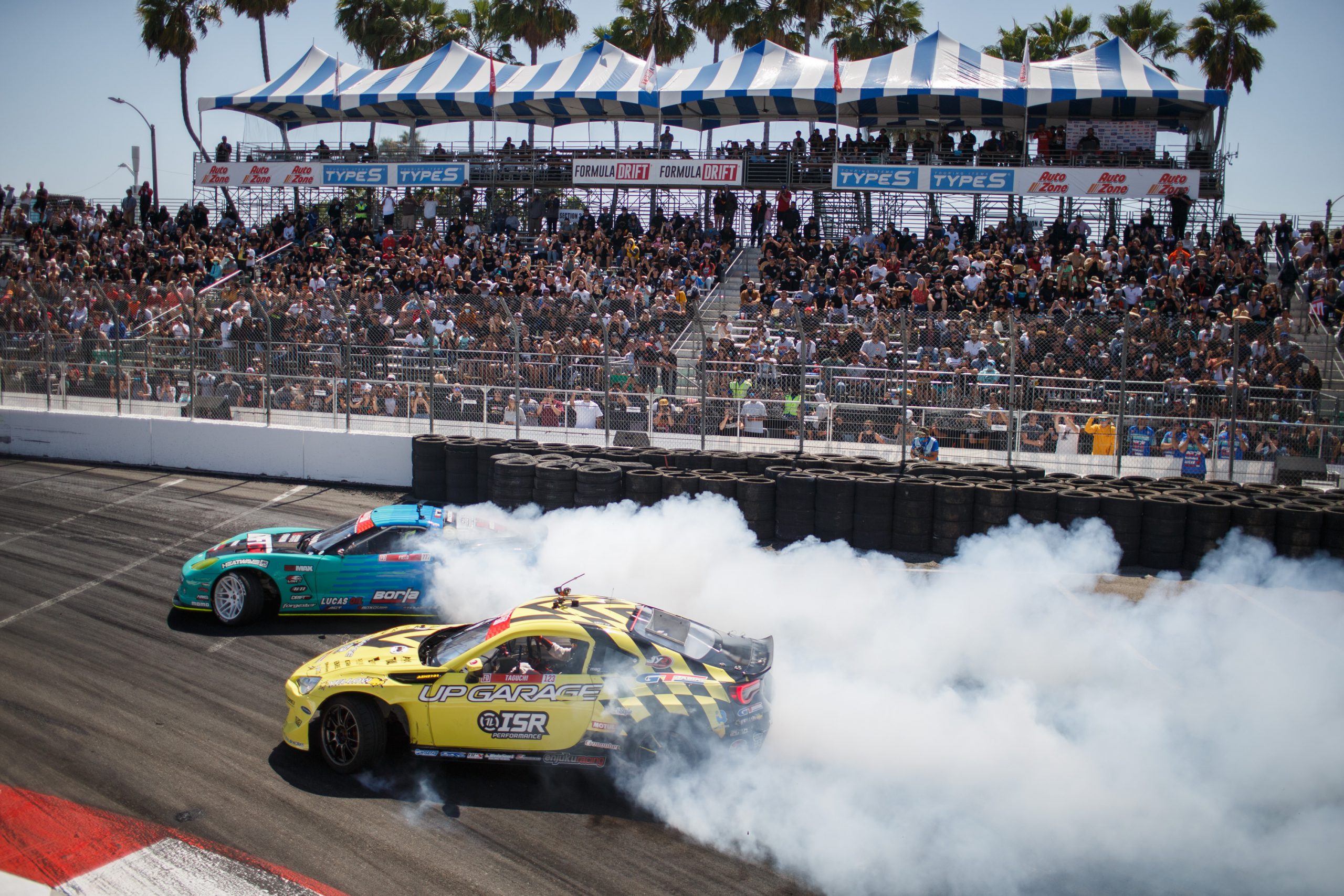 "We just missed out on our 4th podium finish of the year at Long Beach, but both Michael and Chris had excellent weekends and the GT Radial Champiro SX2 RS continued to impress with predictable handling and outstanding durability," Giti motorsports manager Mike Meeiem said.
In Round 6 Formula DRIFT Pro Championship competition on Aug. 28, Hughes scored his 2nd consecutive podium finish on GT Radial Champiro SX2 RS tires. Hughes also finished third in the Seattle competition.
"GT Radials are the most mental tire I've ever driven on and I love it," Hughes said after his second podium finish of the season.
The Champiro SX3 RS tire is produced at the company's manufacturing plant in Richburg, SC. The race tire, which is also available for street use, was developed at the company's adjoining technical center in South Carolina.