Enhanced Associate Dealer Program & New Website Kick Off an Exciting Year for GT Radial
RANCHO CUCAMONGA, CA (Jan. 29, 2020) – Giti Tire USA is rolling out an enhanced associate dealer program and new website for GT Radial to support one of the biggest years yet for the brand which has been rolling on American roads for 25 years now.
The GT Radial Smart Program — www.gtradialsmartprogram.com — provides marketing tools and education to help  dealers effectively communicate the GT Radial value proposition, as well as key product attributes, to their customers. New incentives have been added to reward associate dealers who do a good job of getting their customers on GT Radial tires.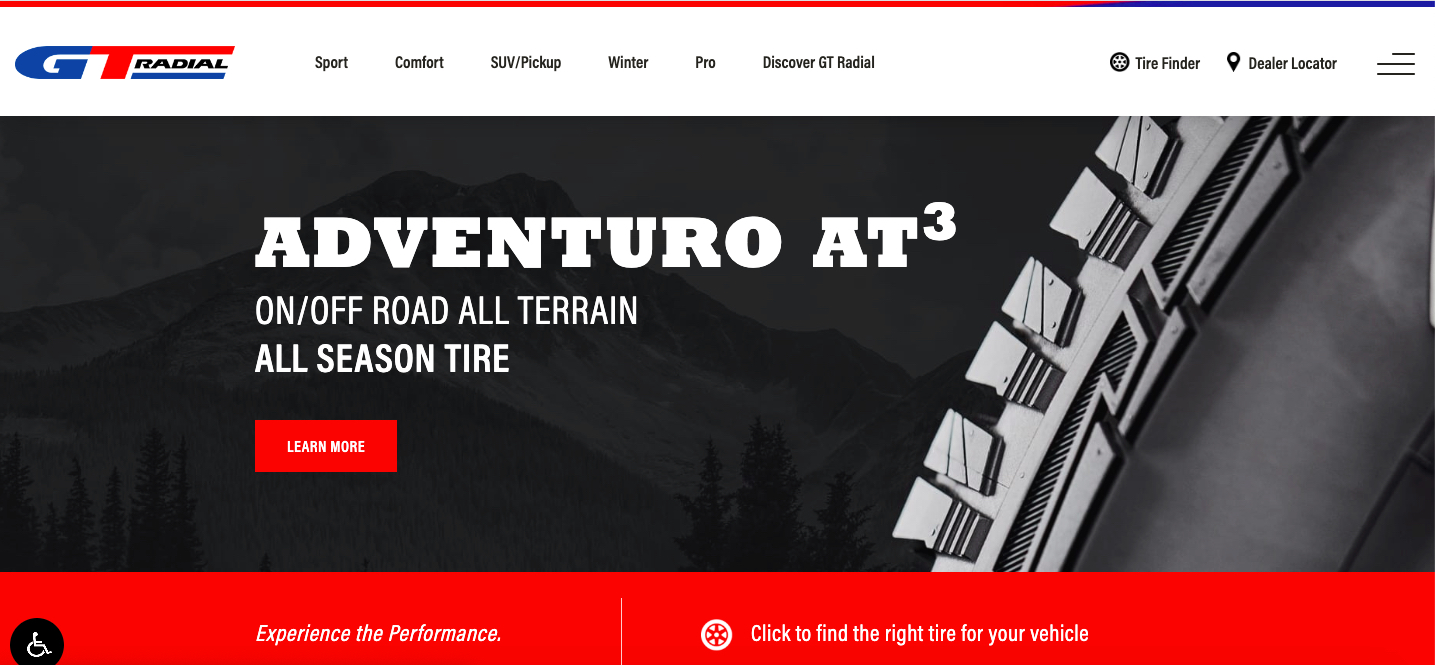 "Independent tire dealers are absolutely critical to the success of GT Radial," said Thomas Okihisa, director of marketing for Giti Tire USA. "The Smart Program is designed to give them the necessary tools to promote GT Radial in the most effective way possible."
On the incentive side, Smart Program dealers receive quarterly credits for selling designated tires. Dealers will now receive their credits through the new Smart Card. An incentive trip has also been added to reward dealers who sell a targeted number of units.
Dealer education is facilitated by the company's online program, treadacademy.com, which provides training modules on  GT Radial products and general categories such as passenger, light truck and winter tires.
To enjoy the advantages of the Smart Program, dealers simply need to enroll and place an initial order of 24 units.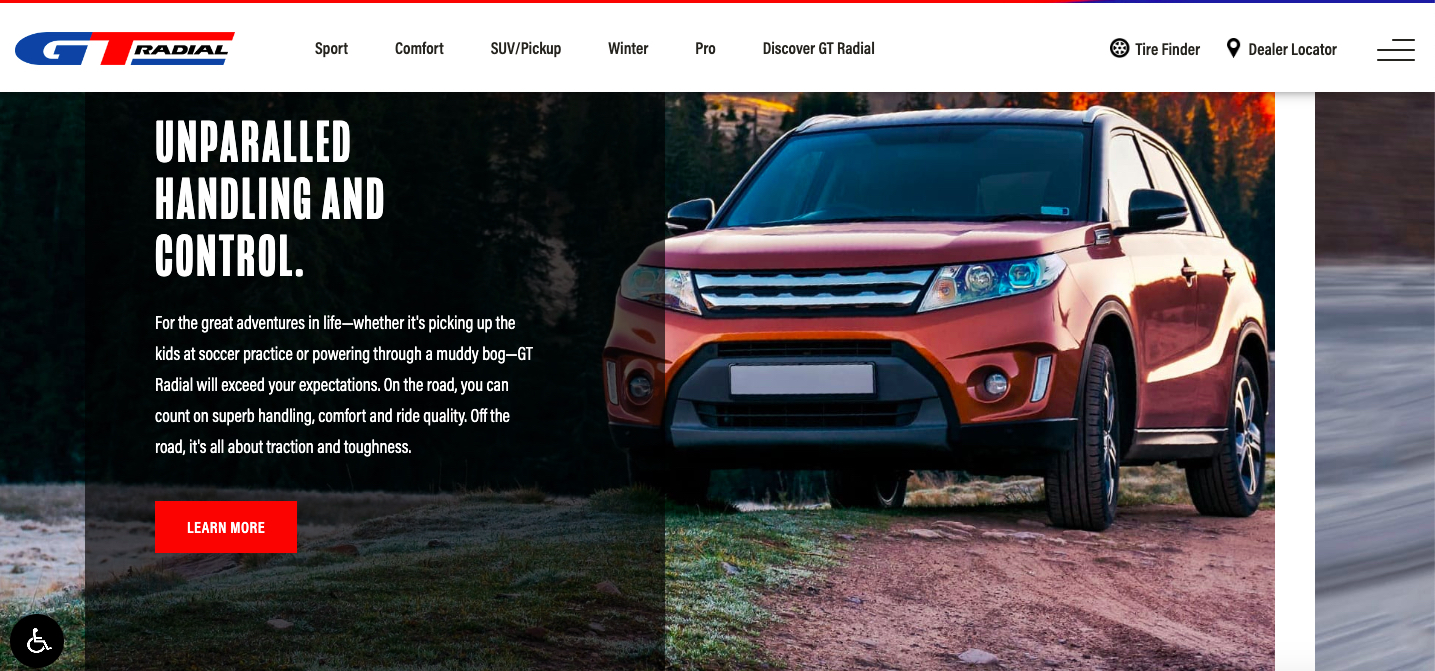 While the new www.gtradial.com website brings a fresh new look to GT Radial, it also has increased functionality with an enhanced dealer locator and vastly improved tire finder function. The GT Radial USA product catalog has also been completely redesigned to complement the new look.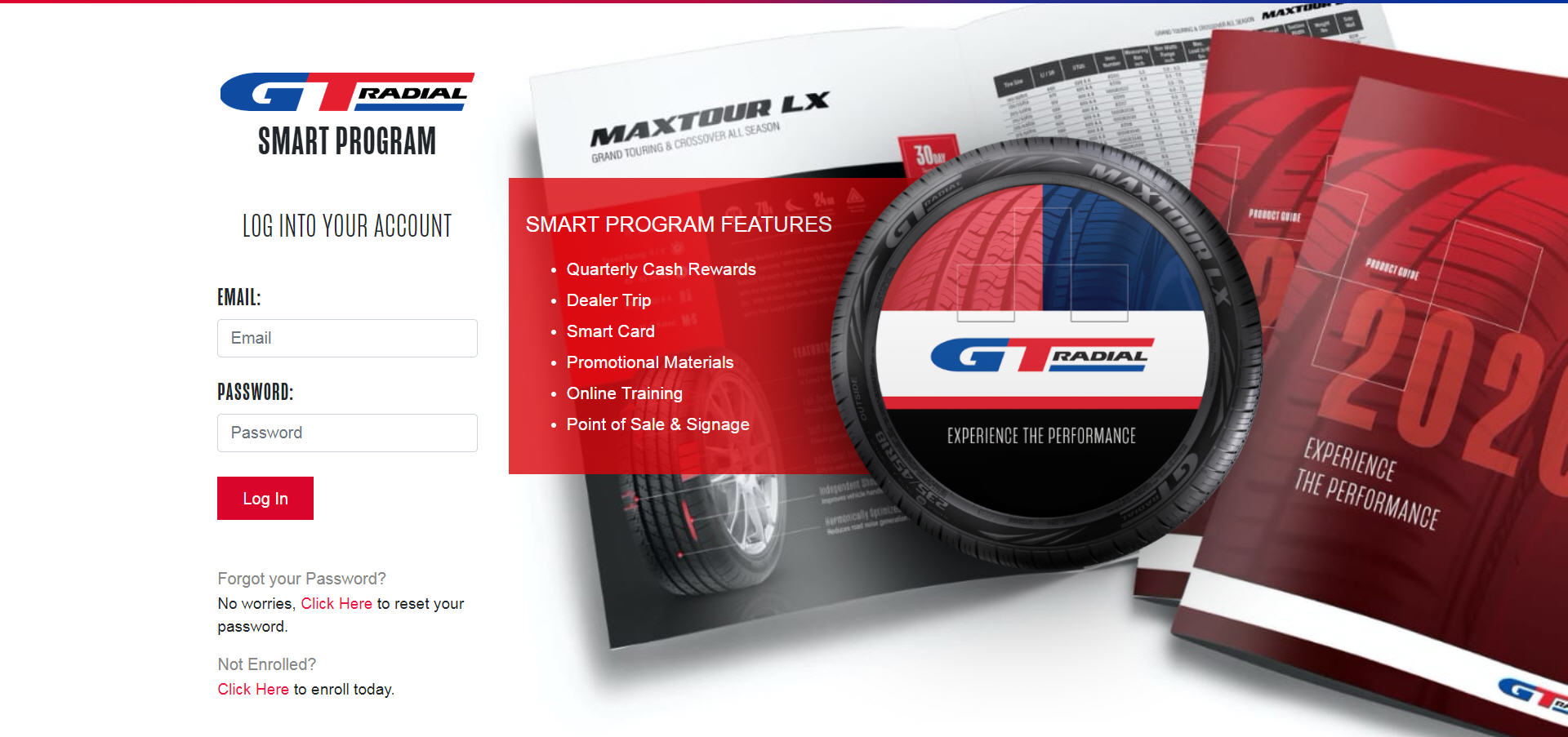 "This will be a great year for GT Radial in North America. We'll be rolling out new American-engineered products that are also made in our South Carolina plant which continues to ramp up production of high-quality passenger and light truck tires," Okihisa said. "We also have some exciting activities planned such as GT Radial's return to Formula DRIFT competition."