GT RADIAL IS THE OFFICIAL TIRE OF FORMULA DRIFT PROSPEC CHAMPIONSHIP
All drivers in the 2021 PROSPEC Championship will compete on GT Radial Champiro SX2 RS tires, which are made at the company's plant in Chester County, SC.
PROSPEC, an evolution of the 2020 PRO2 Championship, will allow fields of up to 32 drivers to compete in four events throughout the year alongside the Formula DRIFT PRO teams. The season begins in Orlando, FL, on May 21-22 and ends at the series finale in Irwindale, CA, on October 22-23.
2021 FORMULA DRIFT LINK ECU PROSPEC CHAMPIONSHIP SCHEDULE
Venue
Location
Month
Date
Orlando Speed World
Orlando, FL
May
21, 22
Englishtown Raceway Park
Englishtown, NJ
June
18, 19
World Wide Technology Raceway
Madison, IL
August
27, 28
Irwindale Speedway
Irwindale, CA
October
22, 23
"With solid performance from our new Champiro SX2 RS during its Formula DRIFT debut in 2020, the drifting community took notice!" said Mike Meeiem, GT Radial USA Motorsports Manager. "As a result, we decided to build the SX2 RS in the popular 255/35R18 size at our South Carolina plant to showcase our American manufacturing at US racetracks. With eight solid PRO drivers and now the Official Tire of PROSPEC, it's a huge testament to what we have accomplished in our motorsports endeavors of late. We are looking forward to enjoying exciting competition on GT Radial tires."
The Champiro SX2 RS is an evolution of the venerable SX2 design which has been popular with competitive drivers and everyday enthusiasts. Utilizing all the strong points of the original SX2, including an extremely aggressive and proven asymmetric tread design, the Champiro SX2 RS features an all-new tread compound that delivers a step up in performance in dry and wet conditions.
Features and benefits include:
Race-inspired compound formulated for both the street and track.
Advanced construction engineered to limit sidewall flex for predictable handling.
Asymmetric tread design that delivers exhilarating driving performance for sports car enthusiasts.
Extra-large dual shoulder blocks for improved cornering and grip.
Wide center rib for stable handling and dependable traction and braking performance.
With the introduction of the PROSPEC Championship, Formula DRIFT will phase in a number of updates to the technical and sporting regulations over the next few seasons to continue evolving the series into an affordable, competitive format for upcoming drift drivers. PROSPEC will be promoted at the highest level across all Formula DRIFT social media and online platforms, including its very popular livestream broadcast. Event qualification and competition will take place on the same days as the senior FD PRO category, giving PROSPEC an equal footing with fans.
 "Evolving the PRO2 category into the new PROSPEC Championship will allow us to provide teams and drivers with an affordable, competitive championship designed to appeal to drift fans around the world. Part of its development includes standardizing a number of components to control costs and keep performance levels close. So, we are delighted to introduce GT Radial as the first element in this new venture and look forward to a long relationship together," said Jim Liaw, President of Formula DRIFT.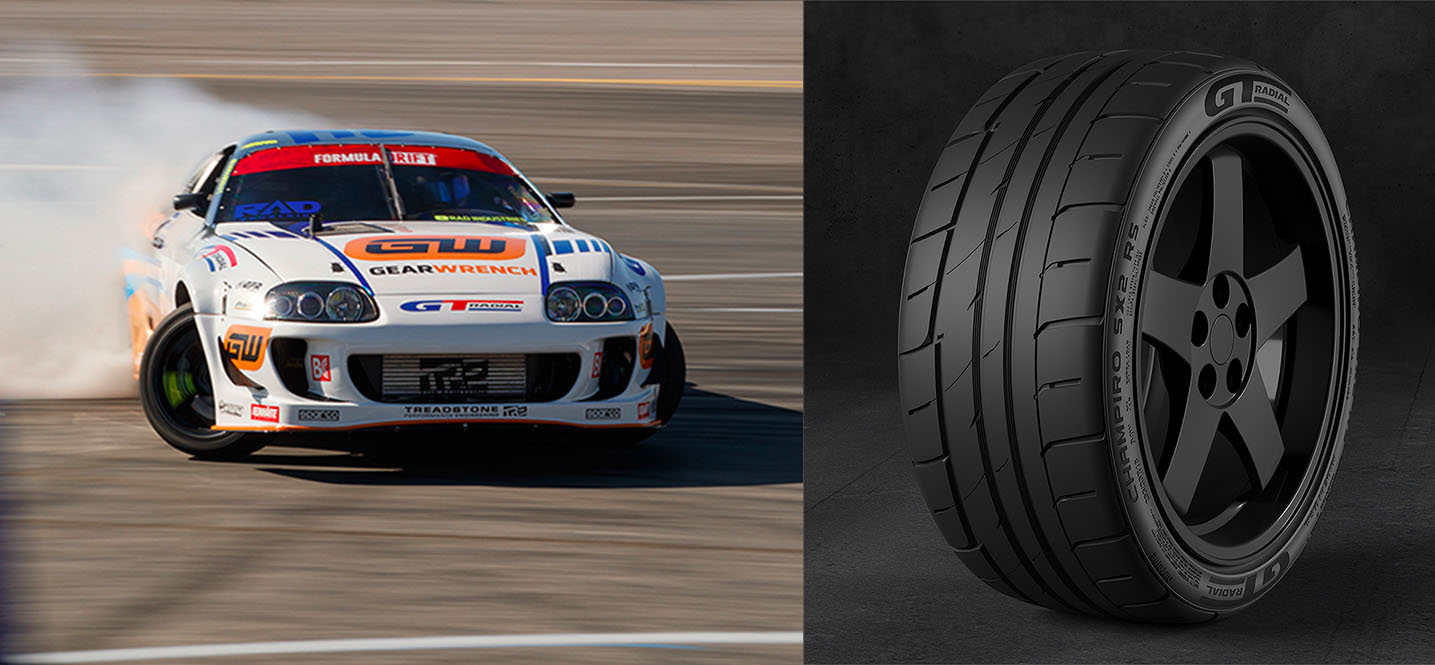 ABOUT FORMULA DRIFT
Formula DRIFT is recognized as the leading international drifting championship. Established on the streets of Japan, drifting has evolved into a worldwide competitive sport that challenges the driver's skill while demanding a great deal from their vehicle in terms of power and strength. Formula DRIFT provides a series for the best professional drifters from around the globe to compete for the coveted title of Formula DRIFT Champion. As the first official drifting series in North America, Formula DRIFT has taken competitive motorsports to the extreme, attracting drift fans and car enthusiasts from all walks of life, and established itself as the global leader for the sport. For a competition schedule, ticket information, special content and livestream, please visit formulad.com