GT Radial Promoted in SEMA Live Stream
Dealers received a preview of the exciting year ahead for GT Radial during a live streaming event from the Tire Business booth at the SEMA show last month.
Jim Mayfield, executive vice president of consumer tire sales, and David Poling, manager of replacement consumer tires, were interviewed by a Tire Business rep. for 30 minutes on a range of GT Radial and Giti topics. Dealers around the country registered to watch and listen to the live stream on their computers and smart phones.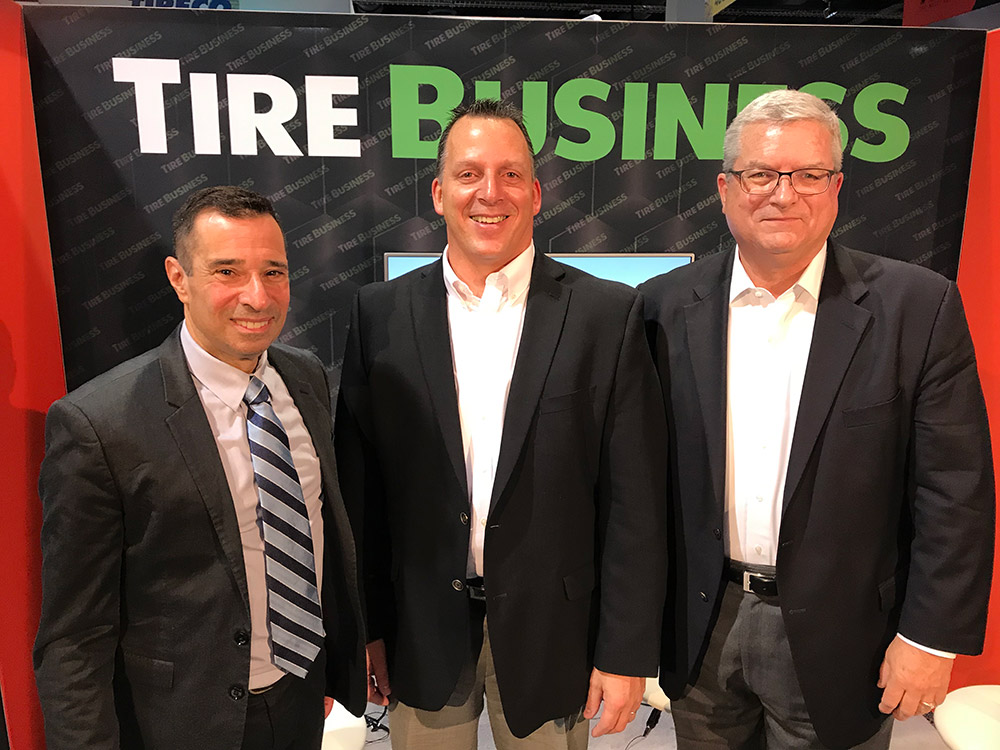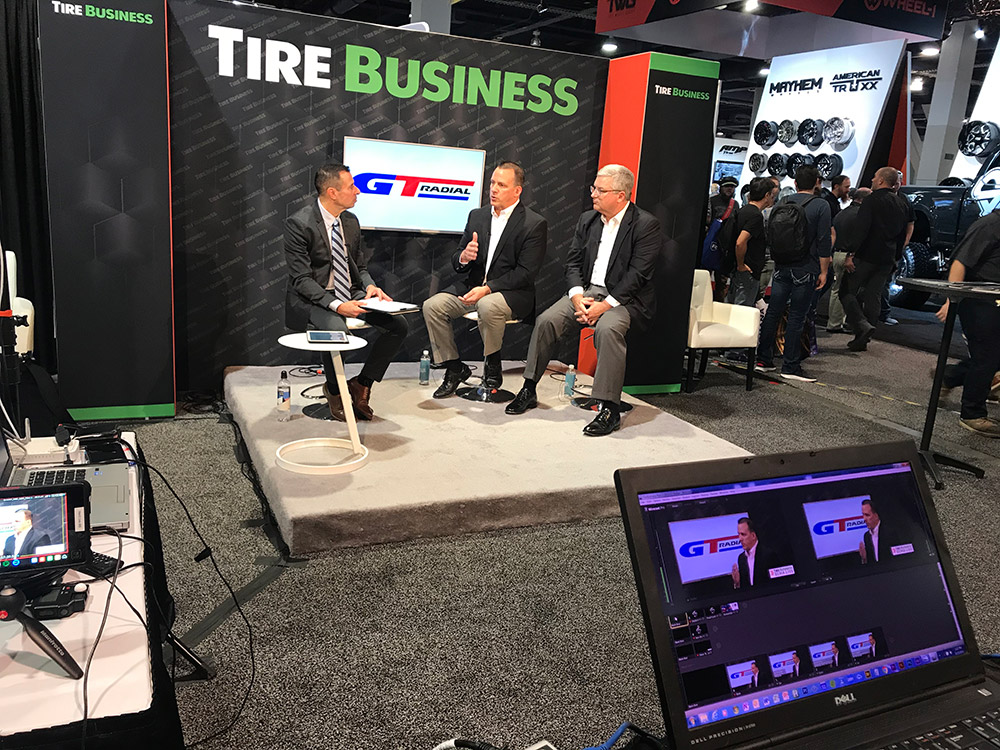 Key messages from Mayfield and Poling included:
GT Radial has been rolling on American roads for 25 years now, and 2020 will be one of the biggest years yet for the brand, with the launch of some major new products and support programs.
In addition to the Maxtour LX, which covers fitments for the top 20 passenger and crossover  vehicles sold in the US, GT Radial dealers can look forward to the Adventuro HT for pickup and SUV owners. This new product, which has performed extremely well on our mileage, handling and noise tests, will be backed by a 60,000-mile limited tread wear warranty
Both patterns were designed and developed at our US R&D facility which is in the manufacturing plant at Richburg, SC, where the tires are also made.
To support our new products and the brand, the company is offering the GT Radial Smart Program to associate dealers. The program provides incentives, marketing support materials, signage and on-line training to assist associate dealers push the brand.
On top of that, the company is launching an all-new website and is increasing promotional activities such as GT Radial's return to Formula DRIFT competition.
Our passenger and light truck tire manufacturing facility will continue ramping up production in 2020. Our hard-working, dedicated workforce will soon be producing 10,000 tires a day. Our dealers can have utmost confidence in the quality of our American-made tires.  This, along with "American Engineering," are great selling points to many consumers
For people who have not experienced GT Radial quality before, we offer a 30-Day Test Drive Satisfaction Guarantee, as well as a road hazard warranty and 24-hour roadside assistance on key products. These are strong selling points to get consumers to try their first set of GT Radial tires; then, we are confident they will become satisfied repeat customers.
For the GT Radial brand, it is all about helping independent dealers do well. Their success will be our success